From the beginning, Mazzone Hospitality has been known to set trends. We are a team of culinary innovators and hospitality professionals.
In response to new safety protocols, we have reimagined catered events, including virtual and non-traditional elements, revised floor plans, and designed creative approaches to delivering food and beverage.

We will continue to focus on all aspects of our work while pushing the boundaries of what catered events will be in the future and maintaining the high standards we have set for ourselves and our clients.

Most importantly, we pledge to show each client the support and understanding they need to feel safe and comfortable.

a petite wedding doesn't mean petite style!
We've crafted special menus and packages designed to bring your wedding dreams to life.
Let Mazzone Hospitality show you how to turn petite into perfect!
Explore our special Petite Wedding Menus and Packages
Celebrate!
Whether it's a birthday, corporate function, or fundraising event, we all want to be together.
We've designed special Petite Affair menus and packages to help you gather safely to celebrate life and all its moments... big or small.
Click here to see our special Petite Affair Menus and Packages

Enjoy all the racing action in your backyard this summer!
Gather your friends and we'll bring the food & beverage, and racing!
We've bundled our Summer Entertaining menus with ready to drink cocktails & refreshments, plus we've got options that bring the racing to your backyard.
Check out these special Saratoga Packages

Summer Entertaining At Home
Summer is here and it's time for backyard parties! We've got you covered this summer with menus for everyone.
BBQ - Mexican - Burgers and Dogs - Snacks - Mixed Drinks - Steak - Lobster - Wood Fired Pizza

Make your next backyard party one that your guests will be talking about all summer long!

View Summer Entertaining at Home Packages
We knew right away that this was the perfect venue for our reception. The Hall of Springs is beautiful and full of history.
-Michelle and Stephen

Picturesque Weddings and Receptions
When it comes to celebrating your big day, we are excited to work with you to bring your vision of your dream wedding to life. The large ballroom and accompanying grounds provide you with the ability to host a wedding reception and also the entire ceremony, accommodating your every wish and tradition. Also, the vibrant backdrop of the Hall and surrounding area will provide memories that you and your guests will remember for a lifetime. Our team of professionals can coordinate every wedding-related event with the best wedding packages in Upstate New York and will help you customize packages for every size budget.
View Wedding Packages
Corporate and Non-Profit Events
The Hall of Springs is also the perfect setting for your next corporate event. From business meetings to large banquets, we can host events of all sizes. With our offering of premium amenities and many corporate event package options, your next business-related event will be precisely what you were looking for and more.
View Corporate Event Packages

Your Social Event Deserves The Best
Located on the grounds of the Saratoga Performing Arts Center, the Hall of Springs is a stunning venue for your next fundraiser, gala, anniversary party, bat/bar mitzvah or birthday party. Touted as one of the most beautiful buildings in America, the Hall of Springs can accommodate up to 500 guests for your next event and features a variety of unique event spaces to accommodate any size event. The Hall of Springs features stunning chandeliers, indoor and outdoor event options, and marble floors and columns. With premium amenities, the Hall of Springs is the premier event venue for any occasion.
The Hall of Springs is exclusively catered by Mazzone Hospitality, so rest assured that your event will exceed your expectations, and live up to the high standards set by Angelo Mazzone, and his team of professionals at Mazzone Hospitality.
View Party Packages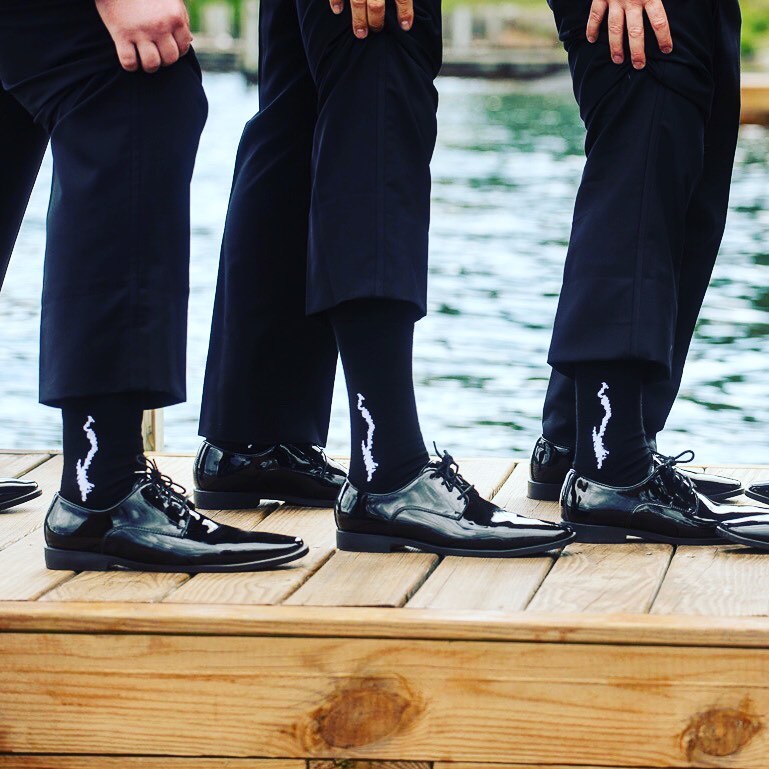 Creative Partner Spotlight – Love is On Lake George
When you're looking for unique gifts to help you and your guests remember your special day, Love is on Lake George can help. They offer a wide range of customized gifts, many handmade locally! They also offer private cruises on Lake George. Check out their website. Aisle Files spent some time talking with Kathy Miller,
Read More On Aisle Files