Photo by Bigler Photography
Hall of Springs
Elegant, Rare & Grand
A historic, world-renowned venue located within the picturesque Saratoga Spa State Park. The magnificent interior features a 38-foot vaulted ceiling, Italian marble floors, and three original grand chandeliers made of Belgian crystal. With both indoor and outdoor space available, the Hall of Springs offers a truly sophisticated experience for any wedding.
Request Package Information

The Mazzone Hospitality Difference
Our in-house design department can help you create your vision and exceed expectations.
As the largest hospitality company in the region we attract the best culinary, service event planning talent.
Every event we do is run by an experienced Event Manager to make your day stress-free.
We cook everything fresh, on-site, for a restaurant quality food experience.
We include a Bridal Attendant to take care of the personalized needs of the bride, groom, parents and entire bridal party throughout the event.
Once booked, each couple is invited to join us at one of our Grand Tastings. At this group tasting experience you can sample numerous options from our extensive wedding menus.
A "Final Meeting" is scheduled between you, your Planner and Event Manager to go through every detail so you can feel reassured you'll have a flawless day!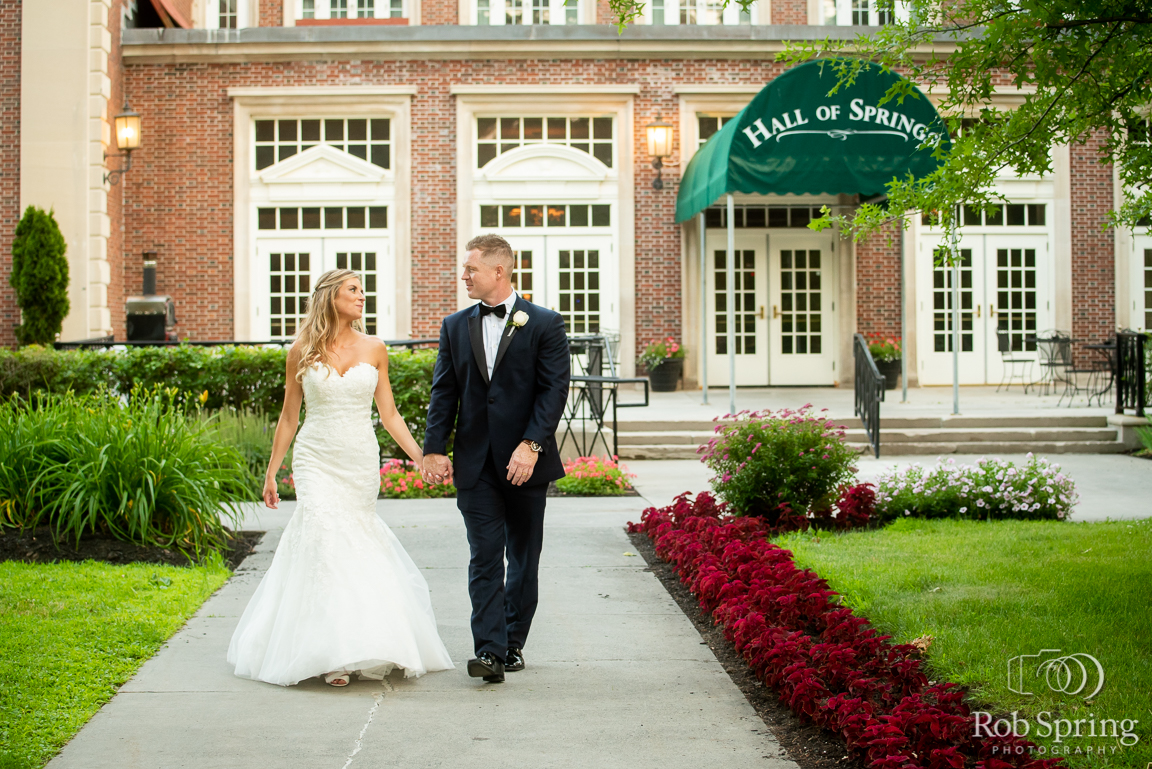 Photo by Rob Spring Photography
There are not enough good things we can say about this venue! From the palnning meetings leading up to the event, to the service, to the amazing food, everything was unbeatable. We could go on forever about our outstanding experience dealing with the staff at The Hall of Springs. We would recommend them to any family member or friend, near or far, because they make the entire planning process and day of event such a remarkable experience.
Photo by Bigler Photography
Photo by Bigler Photography
Dimensions: 63' x 130'
Square Feet: 8190
Dance Floor: Versatile
Ceiling Height: 38'
Sit Down Dinner: 425
Cocktail Reception: 500
VIEW GALLERY
Photo by Rob Spring Photography
Menus and Packages
We offer many unique wedding packages with the flexibility to customize your package for your dream wedding. With exclusive catering by Mazzone Hospitality, you and your guests can expect only the highest quality food with service to match.
Download Events Menu